Legendary Marketer, as you undoubtedly already know, is the brainchild of David Sharpe and in this Legendary Marketer Review I am going to break it down for you without a bunch of filler and fluff.
I've actually known David Sharpe for a LONG time, so I can offer some perspective that you probably won't get anywhere else. I had already been marketing online successfully for many years before I ever even heard of David Sharpe. He and David Wood started a company called Empower Network.
I looked at it and hard passed. It subsequently had tremendous problems and basically went under because of payment processor problems, so I was glad that I didn't get involved. However, David Sharpe and David Wood were very persistent and somehow found a way to process payments and basically resurrected Empower Network, and did quite well for a while, until they had processor problems again and again.
The setup for E.N. is very similar to Legendary Marketer. There was a very low up front cost and then higher levels that you were encouraged to join. Of course, it was highly recommended that you go "All In", which I did, rather than loose out on the high ticket commissions. The total for everything was about $6000, with about $125/mnth of recurring charges.
I have tried and tested hundreds of opportunities and ONLY ONE still provides a ROCK SOLID INCOME and it's 100% NO COST. To see it CLICK HERE
Legendary Marketer is basically a reiteration of Empower Network, that is why I even bring it up. I eventually did get involved with it and ended up being #3 All Time in Empower Network for paid signups.  Towards the end of Empower, David Sharpe and Wood randomly changed the compensation plan on multiple occasions (in their favor of course) and I ended up being shorted a WHOLE LOT of money (tens upon tens of thousands of dollars)!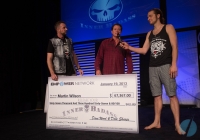 I was not happy about not getting all the money I was owed, but as I mentioned, I had already been in MLM and online marketing for years, so I knew it came with the territory. I was also already doing very well online before Empower Network ever came along, so it hurt me a lot less.
Many people had A LOT of bad to say about E.N. and many people did get hurt by it, but what it taught was legit. I KNOW that is true because I had already been doing what it taught, for years, and it definitely worked for me and still does.
I have tried and tested hundreds of opportunities and ONLY ONE still provides a ROCK SOLID INCOME and it's 100% NO COST. To see it CLICK HERE
The reality back then is no different than it is now… "You have to actually DO IT, not just join a program and learn it." Legendary Marketer is a much more sophisticated version of what David Sharpe started out with for sure, but the reality remains the reality.
If you decide to join Legendary Marketer you can do so at one of these levels (or a combination there of):
Legendary Marketer Club ($30 / mnth) – Covers a wide range of topics that are crucial for online success. You'll acquire knowledge on how to attract leads and generate traffic using various platforms. This also provides, Ad Copy, Landing Pages, 45 day email sequence, and many other useful topics provided monthly.
Traffic Rolodex  ($247 once) – The module includes instructional materials that teach you how to increase website visitors through paid sources.
Digital Products Blueprint ($2500 once) – You will receive guidance that covers the process of creating digital products in various formats, as well as techniques for effectively marketing them.
Events & Mastermind  Blueprint ($2500 one-time) – This shows you how to plan, script, produce, invite, and present virtual events profitably.
Coaching & Consulting  Blueprint ($2500 once) – This provides training on discovering your niche, crafting your offer, and generating leads.
Affiliate Marketing Blueprint ($2500 once) – you will learn the strategies for building and managing a lucrative affiliate business by selling products with high-profit potential.
Legendary Builder Masterclass ($2500 one-time) – An all encompassing 4 section training on building a profitable online business from the ground up.
Legendary Leader Masterclass ($5000 one-time) – Advanced techniques for developing greater market awareness and organizational ledership.
Marketer Mastermind ($8000 one-time) – A 3 day LIVE event where many standouts in the online marketing space take you through what you REALLY need to know to attain online marketing success.
Entrepreneur Mastermind ($12,000 one-time) – Health, Wealth, and Mindset training will be the topics covered in this 3-day LIVE event.
I have tried and tested hundreds of opportunities and ONLY ONE still provides a ROCK SOLID INCOME and it's 100% NO COST. To see it CLICK HERE
Obviously, there is a lot to choose from and believe me, you will get quite a bit of help from the Legendary Marketing "coaches" who are there to guide you. They will certainly take a little time with you to get an understanding of your goals (or help you set some) and then point you in the direction of the products within Legendary Marketer that would best help you reach them.
Know that it will be Upsell City because these helpful folks DO make a commission from whatever you buy, buy, buy!
No doubt, there is a lot of very good information offered in each level of Legendary Marketer and there is something to be said about having all of  the information on the various topics aggregated for you all in one place. However, much of the information is available and findable, often for free    or cheaper than with this program. But too, there is also the fact "that you don't know what you don't know" and LM does turn you on to a lot of things.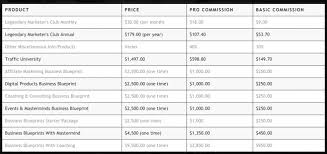 As with almost ALL of the many other internet marketing "training programs" out there, Legendary Marketer has an affiliate program and quite frankly, that is what it is really all about… Training you to resell the program. Nothing wrong with that, you gotta sell something, right? Good luck with that though, you'll have a ton of competition already way out in front of you.
David Sharpe is a sincere genuine person who really does want to help you succeed, but obviously his motivation is not just the kindness of his heart. Again, there is nothing wrong with that, the man has some expertise and should be compensated for making it available to you, so Legendary Marketer is not even close to a scam. It's a sophisticated training platform that makes very good information available to you in a well thought out and organized way.
People love to learn (generally speaking) and want to be excited about being "a part of something" which Legendary Marketer definitely fosters, but the question really becomes: Are you able to commit sizeable amounts of time and money that it will take for you to progress to a level that helps YOU make money?
In my 20 years of experience, strictly working from home, and speaking to literally 10's of thousands of people looking to do the same, I've found that most are in a situation where they need to make money, as opposed to spending a bunch and hoping for the best, which is just not realistic for most people.
If only there was a way that you could start seeing immediate financial benefit, while continuing to develop a skill set that would pretty much guarantee that your financial situation would continue to improve, that would be ideal, yes?
I have tried and tested hundreds of opportunities and ONLY ONE still provides a ROCK SOLID INCOME and it's 100% NO COST. To see it CLICK HERE